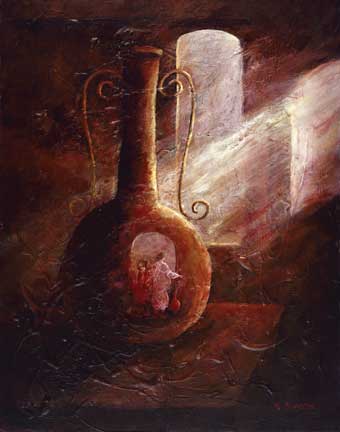 ORIGINAL
Approximate Size: 28"H x 22"W
Framed Acrylic Painting

Catalog Number: 79P
SOLD
Although this item is no longer available,
please contact us if you are interested in artwork with a similar design.

.
Ancient Portals is an exclusive copyright of Singerton Sculpture & Painting. For more information or assistance, please contact us.
Contact Us for orders, questions or concerns!
Web address: www.singertonsculpture.com
[Return to Top] or [Return to Paintings Listing]
---
Last updated January 2007
Copyright © Singerton Sculptures. All rights reserved.