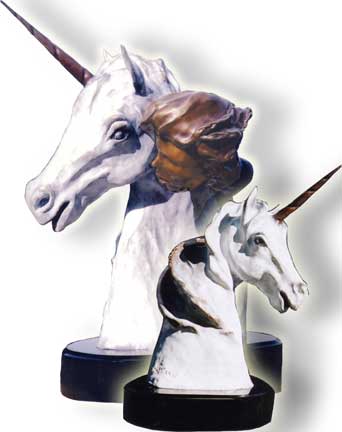 "...hauntingly real...A journey that is simply magic..."
The elegance and vision of beloved classical fantasy come vividly, beautifully alive in Ron Singerton's latest creation.
Hot Cast in Bronze..."A fantasy for generations to dream on."
Edition Size: 35
Approximate Size: 22"H x 14"L x 14 1/2"D
Catalog Number: 23B
Black Marble Base
Casting Required: 4-6 Weeks Delivery
PRICE $1995
Whispers to a Unicorn is an exclusive copyright of Singerton Fine Arts. For more information or assistance, please contact us.
[Return to Bronze Sculptures Listing]
Last Updated February 2010
Copyright © Singerton Fine Arts. All rights reserved.