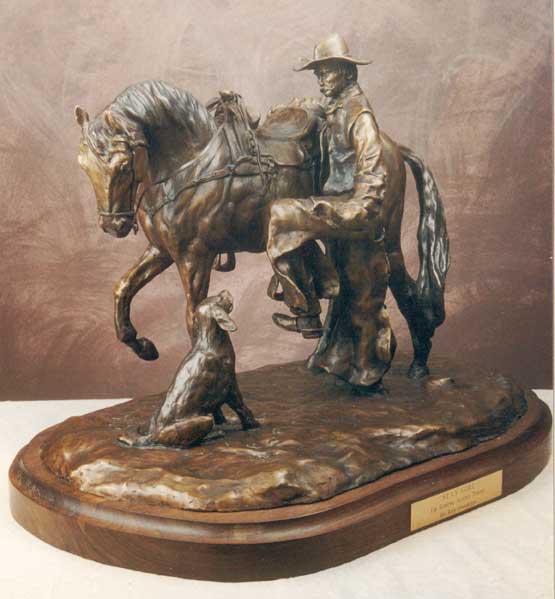 Sculptor and horseman, Ron Singerton, has captured the quiet dignity of a vanishing way of life. In this hot cast bronze, he immortalized an ordinary moment in the life of a cowboy. Stay Home Girl is both touching and powerful as it reminds us of the stalwart trust that marks the bond that develops between horse, dog, and the cowboy of our western history.

Edition Size: 3
Approximate Size: 17 1/2"H x 24"L x 15 1/2"W
Catalog Number: 1B
Black Marble Base Only
Currently Available
PRICE $2295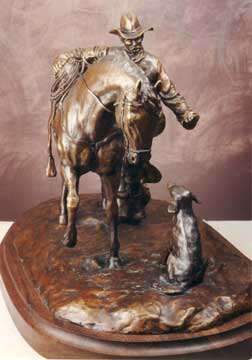 Stay Home Girl is an exclusive copyright of Singerton Fine Arts. For further information of assistance, please contact Singerton Fine Arts.
[Return to Bronze Sculptures Listing]
Last Updated February 2010
Copyright © Singerton Fine Arts. All rights reserved.