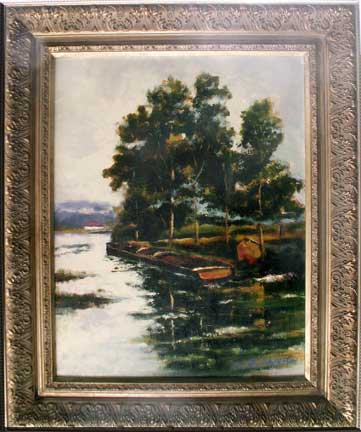 ORIGINAL
Approximate Size: 27"H x 22 1/2"W
Acrylic Painting on Framed Canvas

Catalog Number: 120P
Currently Available at
Mason Fine Art Gallery, Idyllwild, CA
.
Quiet Waters is an exclusive copyright of Singerton Sculpture & Painting. For more information or assistance, please contact us.
Contact Us for orders, questions or concerns!
Web address: www.singertonsculpture.com
[Return to Top] or [Return to Paintings Listing]
---
Last updated January 2008
Copyright © Singerton Sculptures. All rights reserved.